Our practice is founded in the spirit of creative collaboration.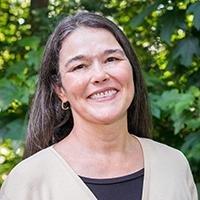 Denisha Williams, RLA, LEED AP, ISA, Principal, is a Registered Landscape Architect, a LEED Accredited Professional and an ISA Certified Arborist. Drawing on her previous career in downtown revitalization management and community-based planning, she also offers expertise in leadership, strategic planning, and interdisciplinary collaboration.
Denisha is a leader in training design professionals in sustainable and resilient design and climate-change challenges. She served as President of the American Society of Landscape Architects New York Chapter (ASLA-NY) in 2012, and as a ASLA-NY Board Member from 2009 to 2013. Since 2012, she has also served on the AIA-NY Design for Risk and Reconstruction Committee. Through these affiliations, she has brought together design professionals, climate change experts, ecologists, and others to raise awareness of sustainable and resilient design challenges and solutions. She has presented sessions regionally on the multiple benefits of green infrastructure, on "Placemaking in a Changing Climate," and on the challenges facing shrinking cities within the U.S. and internationally. Denisha is also an Assistant Adjunct Professor at Fordham University, where she teaches interdisciplinary courses in environmental and urban design.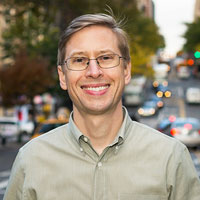 Jeff Byles, Partnership Director, is an author and urban thinker deeply engaged in public design and its role as a catalyst for cultural innovation. Committed to the belief that communities can be inspired and empowered through creative design and policy solutions, Jeff offers fifteen years of experience in innovative design thinking, program development, writing, research, advocacy, and public engagement.
Jeff's expertise in public design includes leadership roles at Van Alen Institute, where he oversaw research initiatives in program areas exploring the intersection of urban form and well-being, and, as the Institute's Interim Executive Director in 2012–2013, led design competitions and public programs devoted to transforming the built environment. Previously, he served as Managing Editor of The Architect's Newspaper, collaborating on the paper's award-winning coverage of architecture and design. Jeff's publications include Rubble: Unearthing the History of Demolition (Harmony Books, 2005), and A History of Design from the Victorian Era to the Present (Norton, 2011, with Ann Ferebee). Jeff has lectured internationally on architecture, landscape, and the future of the city. He also serves as President of The Fine Arts Federation of New York, an advocate for design excellence in New York City and beyond.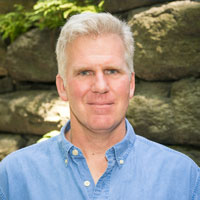 Patrick Weisel, ASLA, ISA, Senior Project Manager, is an artist and designer who holds a Master of Landscape Architecture degree from the City College of New York. Raised in the wooded Ozark foothills, he has a deep love, appreciation, and understanding of natural systems and ecology.
Patrick began his professional career in New York City as a graphic designer and illustrator, but over time followed his love of nature to maintain and administer urban parkland for a variety of nonprofit entities associated with the New York City Department of Parks and Recreation. Patrick studied under legendary native plant expert Darrel Morrison, FASLA, and has designed and planted dozens of native plant gardens with tens of thousands of plants spanning nearly a hundred species. He has expansive knowledge of native plant populations and is an ISA Certified Arborist. His work has encompassed a great variety of designed open spaces, including school gardens, community gardens, dog runs, parkland, tennis courts, plazas, multi-residential grounds, terraces, roof decks, and courtyards. Find more about Patrick's work here.
We are proud to partner with an interdisciplinary network of professionals across the fields of design, planning, engineering, and the social and environmental sciences according to the needs and opportunities of our projects.
Being Here is a certified WBE for New York City, New York State, and the Port Authority of New York and New Jersey.